To hire, develop and retain the best, you need tools that enable you to better understand your workforce.
Introducing Drake P3, an online behavioural assessment solution removing the guesswork for predicting performance and behavioural compatibility; so you can get to know people better, faster and smarter.
87 % of people leave or change jobs because of a personality or culture clash.
Why Is Understanding Behaviour So Important?
A person's merits, skills and qualifications are important, however understanding the key behavioural traits best suited to your corporate culture, team or job role is essential, opening the door to numerous benefits:
Improved recruitment outcomes

Identifying and developing top talent

Reduced conflict and improved resolution

Improved communication and cohesive teams

Better understanding of training needs

Reduced employee turnover & lower acquisition cost

Higher productivity and performance

More effective performance appraisals and coaching
Which key behavioural traits drive workplace performance?
Designed by a team of organizational psychologists, Drake P3 analyzes the four key behavioural
traits most predictive of workplace performance.

Dominance
Gets things done, competitive, goal-driven, and takes control with confidence

Extroversion
People-oriented, excitable, enthusiastic, upbeat, and optimistic

Patience
Amiable, accepting of others and easy-going with plenty of self-control

Conformity
Structured, process driven, values rules, and detail orientated
What are the four key areas we can help you with?
Drake P3 has four distinct Expert Modules you can utilize to improve on the Selection, Management, Team and
Performance of your workforce.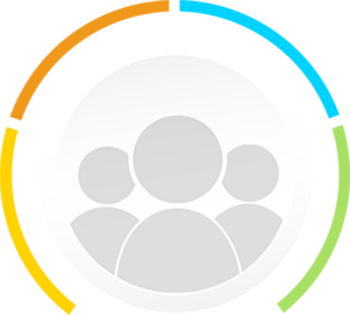 Get to know
people

Selection Expert
How do you know which candidate is best suited for the role?
Management Expert
Do you need to build and develop better connections between management and staff?

Team Expert
Like to build a cohesive team which works better, faster and smarter?

Performance Expert
Need to manage the performance of staff better?
Powerfully Accurate
Drake P3® is one of the most advanced personality assessment technologies available today. Our system generates accurate, insightful, and easy-to-understand reports that have immediate practical value in any business environment. On an ongoing basis, Drake P3 will evaluate all available research on behavioral assessment, leveraging expert opinions, and, if necessary, enhance the design and/or research support for use of the Drake P3 in employment settings.

What Do Our Clients Say?